Automatic Razor Barbed Wire Making Machine

Description:
Razor barbed wire machine produce razor barbed wire,it include Razor Strips making Machine and Coiling machine. Razor barbed wire machine with five strips is light-style, easy to operate, high efficiency, can save 20% raw material. It is mainly consists of main machine which can produce the strip plate and coiling machine which can coil the wire into the strip plate. Mainly used in military facilities, communication stations, power distribution stations, border line of the prison, landfill, community protection, schools, factories, farms and other security isolation.
There are two steps in production process, and there are two different machines would finish all work. (Razor Strips making Machine, Coiling Machine)
Razor Strips making Machine: This Machine use to cut the steel strip, and make steel strip become razor shape. Different moulds can make different razor shape. Now we always use the model of 5 or 9 output Strips Type, comparing the old one strip mould these models are not only makes production high efficiency, but also can save materials.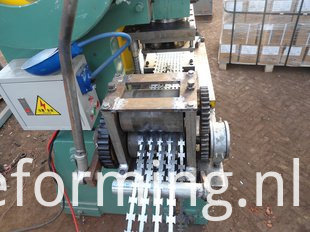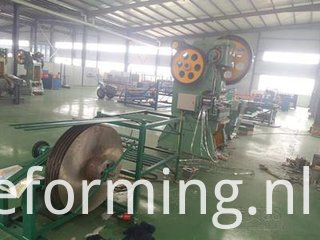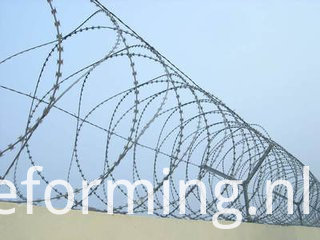 Finished products: