Floor decking making machine
Floor deck, also called pressure type steel plate, steel plate, steel floor deck. The earliest called pressure plate, referred to by all pressing machine pressing plate.
The earliest type of profiled steel plate is mainly used for the roof of the roof of the house panel, behind which is used for the floor of the press plate after the gradual classification is called floor board.
Now for making the fast and strong building,floor decking is quite popular.
Based on the needs of market. we developed fuilly autoamtic floor decking making machine, by which we can product the floor decking panel in batch in fast speed no matter which type drawing profiles.
Here I will take one type of drawing profile and machine for your reference.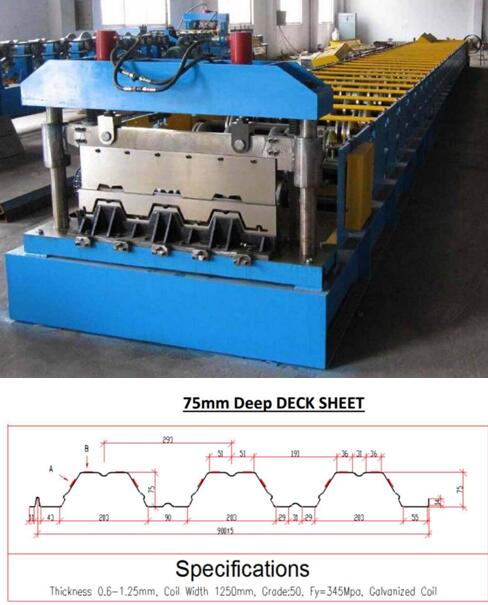 If you need to know more about this machines, please visit our website: floor dekcing machine