How to make the color steel roofing sheet and some features
As the society developing, more and more color steel roofing sheets have been widely used in the factory building. Here I would like to share some knowledge about the how to make roofing sheets and why metal roofing sheets are so popular.
For the machine of making color steel roofing sheets, we divide it into three parts: transmission parts, roll forming parts and the shearing part. The whole machine power is provided by electrical elements, and then power is passed by gear, gear box or chain to each part of the machine. According to the roller shape difference, the power is given accordingly to each shape.
For the main roll forming part, the rollers move and give power to the metal and then change the color steel to the shape of roofing sheet. By different rollers, we can make different shapes of the color steel roofing sheets.
As to the shearing parts, it is moved and controlled by the hydraulic system. Meanwhile the PLC system controls its accuracy. PLC control shearing part does the action of upper and down to shear the metal color steel sheet to specified length. And then you can use them as roofing sheet in specified places.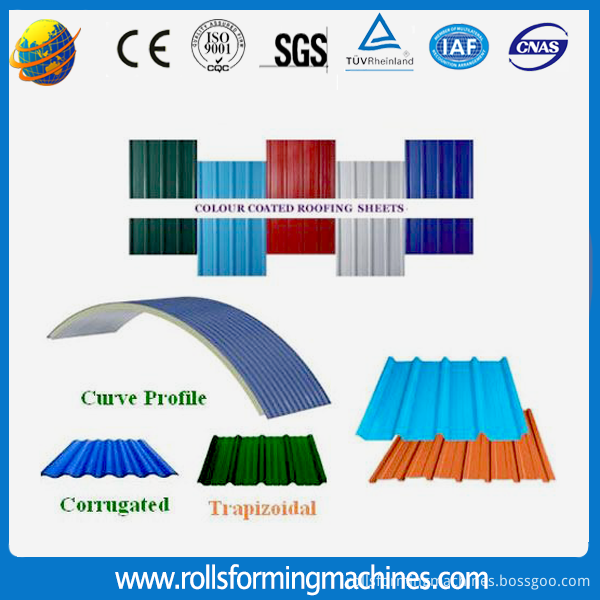 Why color steel roofing sheets are so popular now?
The color steel sheets has the characteristics of beautiful appearance, construction convenient, fast, free maintenance etc.. Corrugated tile equipment: apply to all kinds of buildings decorative roof and exterior decoration etc.
Meanwhile, it is of rich colors to choose, long service life, corrosion-resistance ability, easy maintenance, convenient construction, light weight, etc. the utility model can be divided into common lap type, button cover type, bite type, and the like according to the characteristics of the utility model and the connection mode
Material: Aluminum zinc galvanized steel, F high strength G steel with the popularization and application of PPGI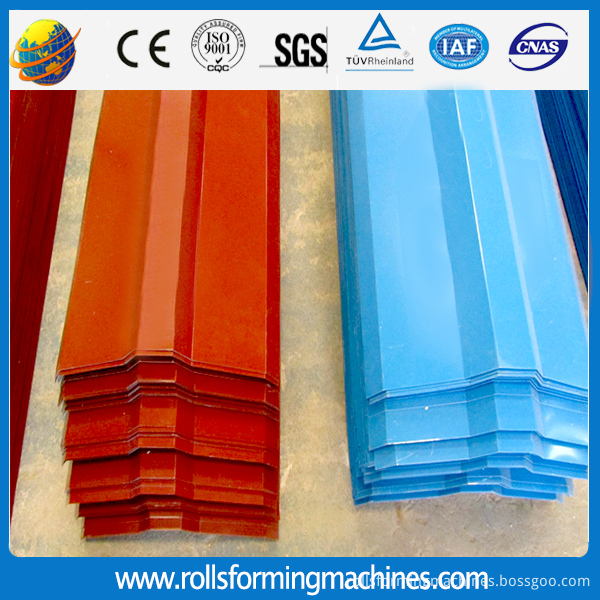 Where the color steel sheets are used?
Now many large factory buildings, warehouses, steel structure and large equipment, the use of color steel sheet, or glazed tile sheets makes the simple building more modern and fashion.
And more and more sheets are used in industrial and civil construction, warehouse, large span steel structure housing maintenance structure and decoration, etc. With light weight, high strength, rich color,
The characteristics of long service life, maintenance free, convenient construction of color steel plate: arc mainly solves the different arc pressure plate corner transition problem, not only for the roof eaves arc closing, but also be used for curved roof by crimping machines.
In the next article, we will share more about how to do the installation. If you need the installation elements, please contact us at any time.